ISO 9001:2015 Certification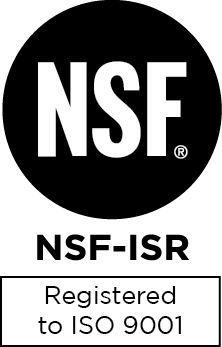 At PortaFab, we manufacture all products in compliance with ISO standards and maintain a focus on continuous quality improvement.
While manufacturing in accordance with ISO standards often requires more time and documentation, our position as a leading supplier to the medical, pharmaceutical and food processing industries necessitated this investment. Achieving ISO 9001:2015 certification further underscores the emphasis placed on quality and compliance throughout our organization.
"While we have always placed a high priority on quality and have supplied sophisticated modular building and cleanroom solutions to many of the world's leading manufacturers, achieving certification ensures that our entire organization operates in a manner consistent with internationally accepted quality practice."

- Wayne McGee, PortaFab President.
ISO 9001:2015 is an internationally recognized standard for Quality Management Systems (QMS). It is designed to provide companies with a set of principles that ensure a systematic approach to achieving customer satisfaction.